​

My Credit Journey To A

700 Credit

Score
(March - 2019 - Update - Review)
---
---
Thanks for coming back for my credit journey to a 700 credit score for the March 2019 Update and Review.
If this is the first article you are reading, I am documenting my journey to a 700+ credit score including all the ups and the downs.
I hope through detailing each step of my story that people with subprime (300 - 400 - 500 - 600 - 650 -700) credit scores can more confidently begin to build their credit.
This is the third blog post of my credit journey to a 700 credit score.
Please bookmark the Start of My Credit Journey page where I will post a link to all future posts for you to follow.
This journey doesn't have to be a lonely one...
Start your own credit journey to a 700 credit score with me, by getting your personalized FREE CREDIT ACTION PLAN now!
I started my journey in the beginning of February but I didn't start working on the Credit Knocks 90 Day Credit Sprint Plan until the end of the month.
However, once I started, I didn't stop until everything I said I was going to do in last months blog was done.
This has proved to be an especially exciting month!
Would you like to know how to increase your credit score 100 points in 30 days?
Because, that is just what I did!
---
Want to know how to increase your credit score 100 points in 30 days?
Here are the credit building tools that I used in March to do just that!
---
I completed the 1st, 2nd and 4th items on the list in time for them to increase my credit score in March.
Also, don't forget that at the end of February I was approved for a Credit Builder Loan and began Rent Reporting but those two tools were not reported until March.
If you missed that article, you can go back and read it here... My Credit Journey February 2019.
And, I finally completed the 3rd item which was to review and dispute my credit records at the end of March.
The results are just what we expected... PHENOMENAL!
2019 March Summary:

Mark Huntley
Highlights:

Paid off all credit cards, added a catalog credit card from Fingerhut, and settled a collection debt (Credit Builder Loan and Rent Reporting)
Change In Credit Score
+ 131 Points
---
Oldest Credit Line
23 years
---
---
Results...
Ok, so as a reminder, I started with a 475 credit score on January 27th, 2019.

If you are new to my credit journey, you can catch up by visiting and bookmarking The Start Of My Credit Journey To 700 page.

This month, as of March 20th, 2019, my score is now 606​!!!


I will be providing you with my FICO scores from MYFICO for Experian, Equifax, and TransUnion, starting in March.

I prefer MyFico credit monitoring services because they provide the most comprehensive services on the internet and send me alerts when anything new happens.

Yes, I get a lot of alerts, but you can change your account settings if you don't want to follow them by the minute.

Plus, you know how we are always talking about your FICO credit score?

Well, that's MYFICO, the guys who I use to monitor my credit are the same guys that produce our FICO scores.

I have also decided to use in these posts a free credit score provided by one of my credit card companies because it has multiple years of my credit score history. (see above)

As is often the case, the free credit score is by VantageScore 3.0, this one is using my credit information collected by the TransUnion credit bureau.

As they are the competitor of FICO, we will be able to compare VantageScore 3.0 vs FICO score and see how the two scores react to similar credit information.

Overall, my credit score increased 16 points in February which was a little less than I expected.

I signed up for most of the credit building tools a bit late in February for the new accounts to be reported and let them get to work on improving my scores this month.

Let's take a closer look at what happened in February...
Breakdown Of February Credit Tools Used
---
If you want to know how to start building credit, here is a reminder of the steps I took in February.
Authorized User
Talk about helping a brother out...

My brother added me as an authorized user on his high limit credit card in February.

Within about three weeks my maximum available credit went from $2,400 to $27,400.

Being added as an authorized user to my brother's credit card was a huge potential boom for me because available credit accounts for 30% of your credit score.

Even better, there is no credit check!
Be sure to talk with your family about adding you as an authorized user to a credit card with a reliable payment history, large credit limit and preferably one that was opened a long time ago.
The 16 point credit score increase came from being added as an authorized user because the other two steps I took were too late in the month to be reported.
If you're interested in leaning more about the Authorized User and Tradeline strategy please see our REVIEW or if you'd like to get an Authorized User Tradeline now, click the button below.
Credit Builder Loan Through Self Lender
A Credit Builder Loan by Self Lender is a small installment loan given with no credit check that is paid to you ONLY after you make all of the payments.

Self Lender reports the loan and the monthly payments to the three major credit bureaus which can improve your credit score.
Most people starting their credit journey with poor, limited, and no credit, wouldn't usually qualify for an installment loan.
Unsecured personal loans (aka installment loans) are hard to qualify for until you have a credit score around 600 or 650.
Even then, you will pay an arm and a leg in interest if you do qualify.
Most people start off with a credit card which are categorized as revolving loans.
What is great about these Credit Builder Loans is that they help your credit mix more so than a revolving loan because under normal circumstances, only people with fair to good credit usually qualify for them.
They are a great credit score hack!

My first payment is in March, and I'm looking forward to seeing how this helps build my credit over the yearlong loan.
Learn More About This Great Credit Building Tool:
Rent Reporting
Do you pay rent?
Most landlords and property management companies DO NOT report your rental payments to the credit bureaus.
For only a few dollars a month, you can have the Rent Reporting Team report your payments each month.
I also paid a little extra to have them report the previous 24 months of my rent payments.
I signed up early in February but my landlord took a few weeks to get them my records so rent reporting did not make it to my credit history in February.
We will see how it goes in March.
​

Overview Of Next Months Credit Journey
---
---
If you haven't already, please take a quick look at the first blog post in my journey and bookmark that page by clicking here.
In it, I told you I would not be following the 90 Day Credit Sprint Plan in order and that I would be...
Knocking Down The Proverbial Credit Door!
Well, that is just what I am going to do in March!
First, we have not yet seen the credit improvement from me signing up for Rent Reporting or a Credit Builder Loan from Self Lender.
Those two by themselves should give me a nice boost next month.
And that is just the beginning because in March I am going to:
On a more sobering note...
I am going to consolidate six student loans into one to lower my monthly payments and increase my monthly debt to income ratio.
However, I think this last one is going to hurt my credit score, I am doing research on how best to handle but it may not be avoidable if I put my long term financial future first.
Like I told you, I am going to report the good months and the bad ones and closing 6 credit accounts that have been opened for over 10 years is going to hurt.
Not to mention opening one big student loan for close to 100K.
That month is going to be a train wreck.
Please join me on my credit journey to a 700 credit score by starting your own personalized free action plan today!
More Keys to the Credit Door: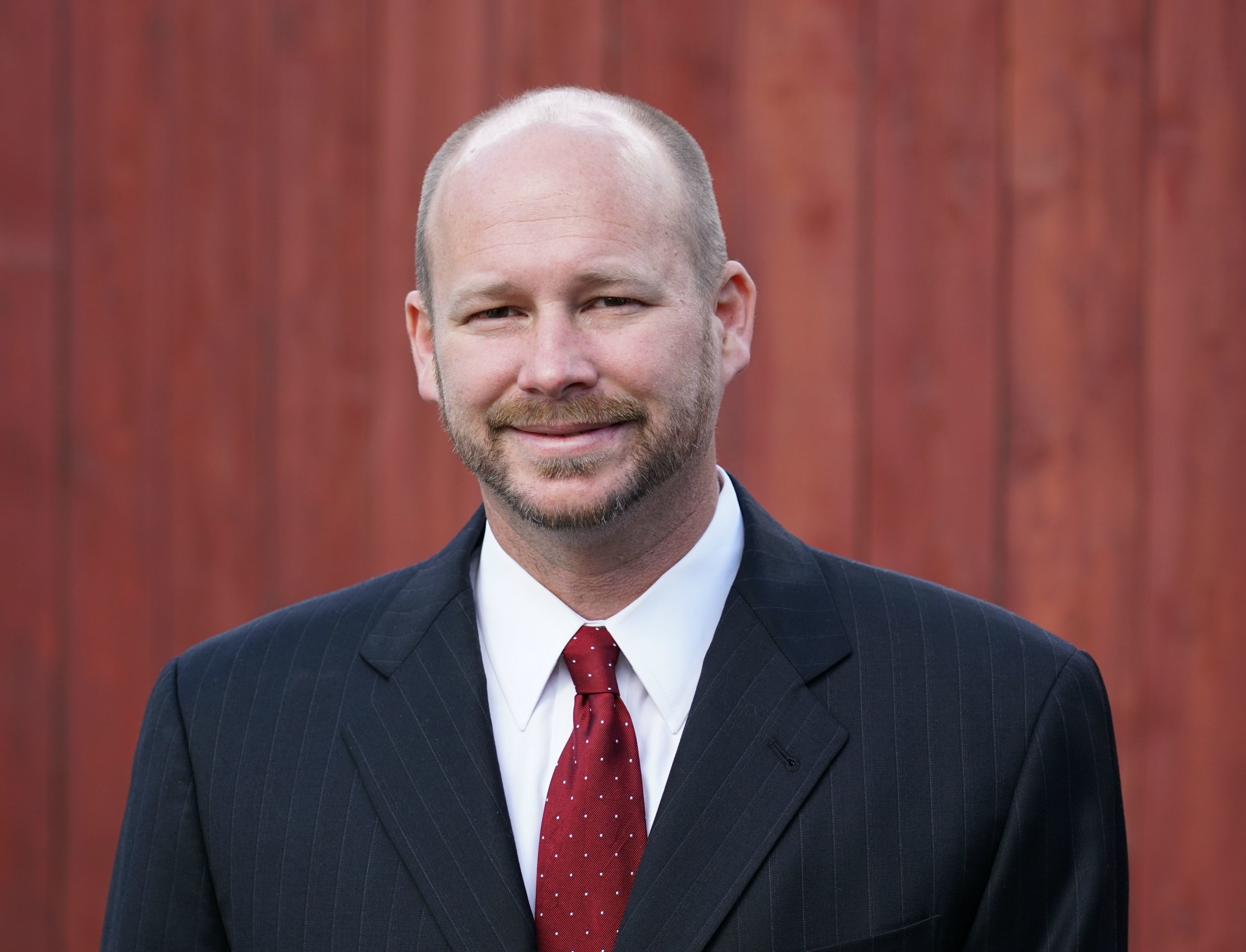 Mark B. Huntley, a personal finance writer who has contributed to such publications as Forbes, is a former finance and consumer advocates attorney who lost everything in the real estate crash in the late 2000s. Credit Knocks was inspired by the trials of his credit building experience and the desire to help others understand the easy steps necessary to improve one's credit score.